Should every adult have a Living Will?
Article Licenses: DL, LI
Advisor Licenses:

Compliant content provided by Adviceon® Media for educational purposes only.
---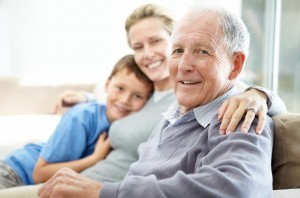 The Living Will (or Advance Medical Directive) is a document in which you state your wishes regarding the continuance or refusal of extreme medical care. It comes into play only if and when you cannot make those decisions yourself. If you become incapacitated, with no possibility of recovery from mental or physical disability, would you prefer to live or die? This hard question, once answered, will determine the directives you set forth in your Living Will.
Consider the following:
The same person may not be able to make both financial and health care-related decisions.
Decide what medical treatments and care are acceptable and for how long.
If you heart stops or you stop breathing do you want to be resuscitated?
If terminally ill, do you prefer to stay at home or be hospitalized?
Is special care affordable? Do you own Long-Term Care (LTC) or Critical Illness insurance?
Many government jurisdictions are writing new laws recognizing Living Wills. Even if not yet legally binding, a Living Will allows you to indicate your wishes providing guidelines for your family physician, family members and friends—those who would be asked to make health care decisions on your behalf.
Formulate your Living Will with a lawyer (or on your own) and discuss it with your potential decision-makers. Give each of them a copy, updated when necessary, for reference. Have at least two of them witness each copy.
The Living Will alleviates the heavy burden of deciding to allow a loved one to die. By setting forth your request in advance with a clear mind, you intentionally share in that great responsibility, thus lessening any feelings of fear, guilt or indecision that these people may have to face.
---
Publisher's Copyright & Legal Use Disclaimer Replication is prohibited beyond the use of this website. The publisher does not guarantee the accuracy and will not be held liable in any way for any error, or omission, or any financial decision or purchase or use of a financial product, including investment or insurance products, and suggest that a professional advisor's counsel is sought, especially with regard to Mutual Funds and Segregated Funds and Investment Funds which have investment risks as noted in the Mutual Fund Disclaimer. All rights reserved by Adviceon®
Disclaimer The particulars contained herein were obtained from sources which we believe are reliable, but are not guaranteed by us and may be incomplete. This website is not deemed to be used as a solicitation in a jurisdiction where this representative is not registered. This content is not intended to provide specific personalized advice, including, without limitation, investment, insurance, financial, legal, accounting or tax advice; and any reference to facts and data provided are from various sources believed to be reliable, but we cannot guarantee they are complete or accurate; and it is intended primarily for Canadian residents only, and the information contained herein is subject to change without notice. References in this Web site to third party goods or services should not be regarded as an endorsement, offer or solicitation of these or any goods or services. Always consult an appropriate professional regarding your particular circumstances before making any financial decision.
Commissions, trailing commissions, management fees and expenses all may be associated with mutual fund investment funds, including segregated fund investments. Please read the fund summary information folder prospectus before investing. Mutual Funds and/or Segregated Funds may not be guaranteed, their market value changes daily and past performance is not indicative of future results. The publisher does not guarantee the accuracy and will not be held liable in any way for any error, or omission, or any financial decision. Talk to your advisor before making any financial decision. A description of the key features of the applicable individual variable annuity contract or segregated fund is contained in the Information Folder. Any amount that is allocated to a segregated fund is invested at the risk of the contract holder and may increase or decrease in value. Product features are subject to change.